Dansyn Innovation Social Organization (Dansyn ISO) is one of Dansyn's line of businesses with the objective of providing business development support to the youth who want to grow their businesses but cannot procure professional services from profit-oriented organizations. Dansyn ISO is an NPO (non-profit organization) which is aimed at supporting youth entrepreneurship and IT capabilities in the Upper East Region and beyond.
The company sprang out of Dansyn Ghana Ltd which is also into business development support and consultancy but operates as a company limited by shares. Dansyn ISO operates as a company limited by guarantee—non-profit organization.
Dansyn ISO is a business hub located in Bolgatanga in the Upper East Region that specializes in training and skill development in information technology (IT) and entrepreneurship with the objective of making impact on the community in which we operate while enhancing the economic and social status of the people.
Dansyn ISO being an NPO is aimed at providing growth support initiatives through training, business incubation and acceleration. Our main focus is the youth and women start-ups and SMEs
Kenneth Yaro has over 20 years of experience as Programme Operations Manager, Senior Grants Manager in the field of development work. He served the UN fraternity; worked for UNICEF, USAID projects, and recently WHO. Ken is an expert in the area of development finance and has a wide range of expertise in financial management and sustainability of organizations especially the private sector and the NGO fraternity. He is a guru in investment performance and evaluation as well as investment education and ethics. He holds MBA & MSc in Development Finance and a Certificate in Investment Performance Measurement (CiPM).
Regina Honu is the CEO of Soronko Academy, a leading technology, coding, and digital skills development center in Africa, pioneering the way for young people especially women and girls to realize their economic potential equipping them with the technical and soft skills they need to attain dignified, fulfilling jobs and overcome the gender gap in technology. The academy which is the first coding and human-centered design academy in West Africa has trained over 20,000 women & girls and has expanded to train boys, men, and children with disabilities.
Gideon is a serial entrepreneur who has co-founded Hapaweb Solutions and hapaSpace Innovation Hub. He is a tech enthusiast who has successfully supported dozens of startups in the entrepreneurial ecosystem of Ghana. He is the immediate past Chairman of the Ghana Hubs Network (GHN) – network of 33 innovation hubs across Ghana. He has worked with groups of people across 16 countries. He is a seasoned trainer for the British Council. He has trained participants from notable organizations like Standard Charted Bank, Indego Africa, First Atlantic Bank and the Hangban Institute in China.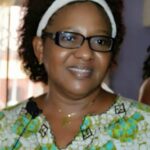 Corporate trainer, Customer Services, and Relationship Management Consultant; With over 20 years in banking. Holds a BSc in Human Resources Development (Managerial Science) Knust; and other professional certifications. She is the general manager of Paradise Homecare for the elderly which is a subsidiary of Paradyse Clinic at Ejisu.  She is also a British Council-GiZ trainer and entrepreneurship coach and mentors at HapaSpace and FabHub Ashanti, Kumasi, and a training facilitator in some hubs in Kumasi.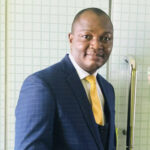 Daniel Y. Nang
Board Member and Executive Director
Daniel Y. Nang is the Executive Director of Dansyn ISO and Dansyn Micro-Credit Services located in Bolgatanga—Upper East Region of Ghana. He is an entrepreneur, business development and customer care consultant, entrepreneurship and business development trainer, a motivational speaker and trainer of personal development and financial freedom. He is an advocate for private sector empowerment and development as well as youth entrepreneurship and development. Daniel has extensive knowledge on project development and implementation and has been working with start-ups and SMEs for over 15 years. He has experience in both the private sector and academia having lectured before and continues to engage with policy makers on advocacy and best ways to improve livelihoods especially of vulnerable groups in the society. He has worked with several development partners and has consulted, mentored and coached many business owners across Africa especially in Ghana and Nigeria. Daniel is currently a PhD candidate in Entrepreneurship and Marketing at the University of Ghana Business School. He holds a Master of Philosophy (MPhil) and Master of Business Administration (MBA) Degrees in Marketing from the Kwame Nkrumah University of Science and Technology (KNUST), Kumasi, and a Bachelor's Degree from the University of Cape Coast.
Daniel Y. Nang
Executive Director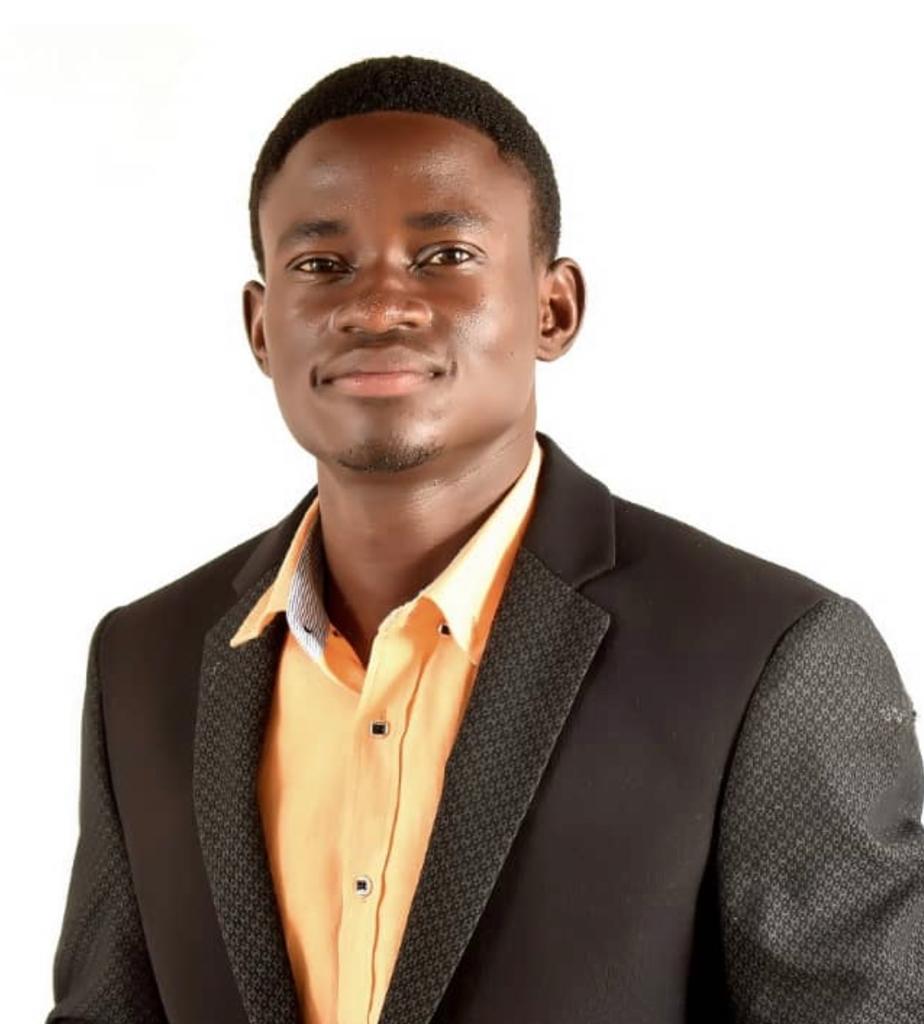 Stephen Maldimah
Hub Manager
Patrick Emmanuel
Media Lead
Pagnaa Sumani
Finance Associate
We are Open to Partnerships and Collaborations